---
BADGES - 28th Regiment
---
The General Pattern badge worn on the shako in 1800 consisted of the GR cypher (Georgius Rex), surrounded by a garter, flags and trophies. Regiments awarded special badges could place them in the centre instead of the Royal Cypher.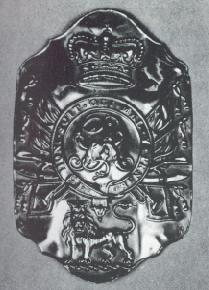 The General pattern badge of 1814:
The Back Badge on the 'Stove Pipe' Shako: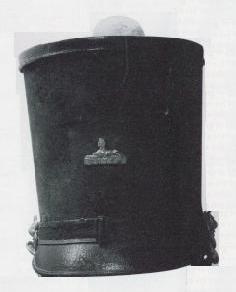 The Regency Shako was worn from 1816 to 1829 and the badges became more elaborate and specific the individual regiments: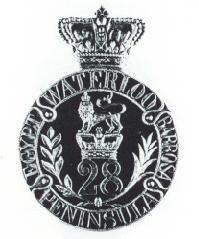 The 28th's Officers Badge bears the Battle Honours, Waterloo, Egypt, Peninsula and Barrosa.

Regency Shako Back Badge
The Albert Shako (1844 to 1855) badge: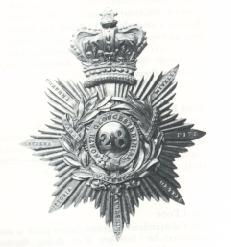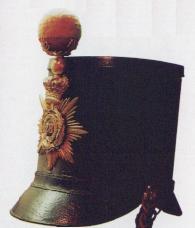 The Battle Honours are Barrosa, Pyrenees, Waterloo, Corunna, Albuhera, Vittoria, Peninsula, Nivelle, Nive, Orthes.
The Quilted Shako (1861 to 1869) badge:

The Last Shako (1869 to 1878) badge: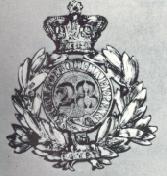 The Cloth Helmet (1878 to 1881) badge: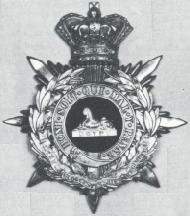 In 1874 an undress cap was introduced called the Glengarry. It was worn until 1895:

.............................

.................................

. ...........................28th North Gloucestershire Regiment Badge. ................................... .. Glengarry Back Badge
---