LIEUTENANT COLONELS - 1st Bn (28th/61st)
1947 - R.J. Bewell, OBE - Robbie Bewell was commissioned 31st August 1922; joined the 28th in Germany. Staff Colllege, Quetta 1936. In WWII he commanded 70th and 7th Bns. Commanded 61st in Dec. 1946. He retired in 1948 and went to work on the Gold Coast. He died 8th February 1988, aged 88.


1948 - H.L.W. Bird, OBE - Commissioned Sept. 1925, served with the 61st in India. Served with the RWAFF, then adjutant of the 61st 1935-38. July 1942 commanded the 61st in England for 15 months. Again in June 1945 in Germany, for another 6 months.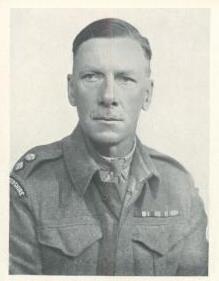 1949 - J.P. Carne, VC, DSO

1951 - D.B.A. Grist, OBE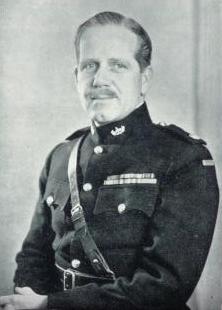 1954 - C.E.B. Walwyn, DSO - Lieut. Colonel Charles Walwyn, DSO, OBE. Joined the 61st in 1934. Served with the West African Frontier Force 1939-1950. Awarded DSO for Burma campaign. Commanded 'C' Company in Korea, where he was wounded. Died 14th December 1986.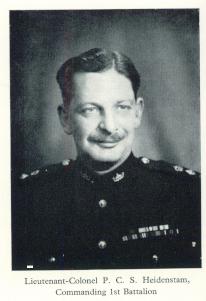 1957 - P.C.S. Heidenstam, OBE - Commissioned 1934, 2nd Bn. Adjutant at Bristol Depot 1938. Staff College 1940. Posted to HQ 8th Army, mobile liaison officer to General Montgomery. Served North Africa, Sicily and Italy. 2i/c 2nd Bn in Germany 1945. Instructor at RMC Sandhurst. Rejoined Regt. in 1953. Posted to Malaya, chief of plans to the director of military operations; awarded OBE. CO 1st Bn 1957. Colonel 1959. Posted to War Office, CBE. 1962 CO 159 Infantry Brigade, TA. 1964 Deputy-Director, Personnel Army at Ministry of Defence (A).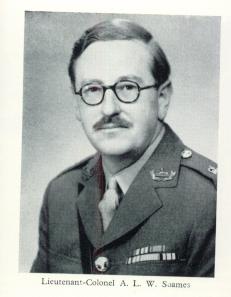 1959 - A.L.W. Soames - Commissioned from Sandhurst in Jan. 1936 to 2nd Bn. In Nov. joined 1st Bn, served in Burma and India to April 1941. Appointed Adjutant 9th Bn in Northern Ireland. Rejoined 2nd Bn in June 1943. Landed with 2nd Bn at Normandy and during advance through Holland and Germany (wounded). March 1947 appointed adjutant 5th Bn. Staff College 1948. DAAG HQ Southern Command. Rejoined 1st Bn in Korea, just after the Imjin Battle. DAA and QMG 51st Infantry Brigade, UK and in the Canal Zone. Returned to 1st Bn in June 1955. In June 1956 OC Depot, Gloucester.


1962 - P.G.H. Varwell

1964 - H.L.T. Radice, MBE - Henry Radice enlisted at Horfield Barracks straight from school in August 1940, in the 10th Battalion. April 1941 he was commissioned. In December he sailed for India and joined the 1st Battalion in Burma. Served in Kenya, Aden and Bahrein (awarded MBE for service during 1956 riots), and in Cyprus. Staff College, Camberley 1951. Staff appointments in the Middle East and Germany. Brigade Major to 99 Gurkha Infantry Brigade Group in Singapore, served with them in Borneo Dec. 1962.

1967 - H.R.A. Streather, MBE - Commissioned 1945 in the Rajputana Rifles (Indian Army). Served with the Zhob Militia, Tochi Scouts and Chitral State Scouts on the Northwest Frontier. 1947 appointed ADC to the Governor of North West Province. Joined the 1st Bn in Korea 1951 with reinforcements after the Imjin Battle. Instructor at Sandhurst 1955. Returned to the Battalion 1959. MBE for Cyprus 1963. Served in Malaya and then with the 1/6th Gurkha Rifles in Hong Kong.

1970 - R.J. Freeman-Wallace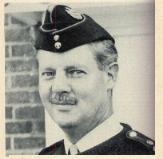 1972 - D.B. Edwards, OBE

1975 - C.J. Waters, OBE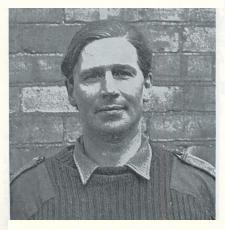 1977 - Simon D.A. Firth, OBE - Born 2 March 1939. Commissioned 1959. Staff College 1971. MBE 1973. OBE 1979. CBE 1991.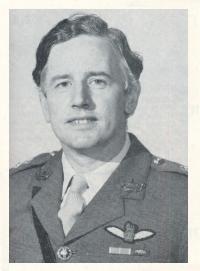 1979 - R.D. Grist, OBE - Born in Cheltenham, 1940. Commissioned 1960, 1st Bn. Army Pilot 1966. Flew helicopters with 24 Airportable Brigade Flight, Army Air Corps on operations in Aden (MID) and then UK. Returned to 1st Bn as Adjutant. Staff College 1971, GSO2 Ministry of Defence 1973-75 (MBE). Rejoined 1st Bn in Belize. 1978 Lt-Col. Staff appointment GSO2 Operational Research Branch.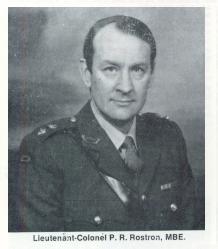 1982 - P.R. Rostron, MBE - Born 3 Jan. 1942. Educated Clifton College and London University. Commissioned as a University Candidate from the Territorial Army. Joined the 1st Bn in Cyprus in June 1964. Seconded to Special Branch in Aden during the Emergency. Staff College 1975. MBE 1978.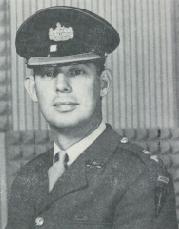 1984 - A.P.A. Arengo-Jones - Lieut. Colonel Paul Argeno-Jones was born in August 1944, the son of Brigadier Tony Argeno-Jones. Joined the Regiment in 1964. He was MID in 1978 (Northern Ireland).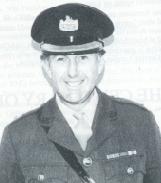 1987 - D.R. Dixon, MBE - Lieutenant-Colonel Rob Dixon. Commissioned 1966. Awarded the MBE in 1984.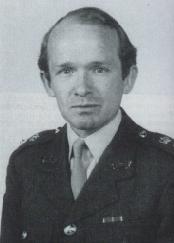 1990 - P.J. Durrant, MBE - Lieutenant Colonel Peter Durrant. Commissioned 1969.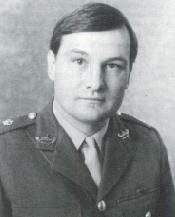 1992 - M.S. Vine - Lieut. Colonel Vine was born 29th March 1953. Commissioned 1973.
---