THE GLORIOUS GLOSTERS
COLONELS & COMMANDING OFFICERS
61st Foot
1758 - Major-General Granville Elliott
1759 - Major-General George Gray
1768 - Major-General John Gore
1773 - Lieutenant-Colonel John Barlow
1778 - Major-General Staates Long Morriss
1800 - Sir George Hewett, GCB
1840 - Sir John Gardiner, KCB
1844 - Sir Jeremiah Dickson, KCB
Gloucestershire Regiment
1881 - Major-General J.E. Goodwyn, CB. (28th Regt)
1881 - Lieutenant-General Sir Thomas M. Steel, KCB (61st Regt)
1883 - General J.W.S. Smith, CB
1897 - Lieutenant-General Sir John P. Redmond, CB
1902 - Lieutenant-General William Roberts, CB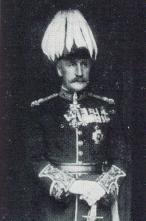 1912 - Major-General Sir Francis Howard, KCB, KCMG
Born in Berlin, 1848, son of Sir N.F. Howard and Baroness M.E. von des Schulenburg. Commissioned Rifle Brigade 1866. 1912 Colonel of Gloucestershire Regt. President of Regimental Association. Served Jowaki 1977-8 (medal & clasp), Afghanistan 1878-9 (medal & clasp), Burma 1888-9 (clasp, MID), Nile Expedition 1898 (medal & clasp, Khedives medal, MID), South Africa 1899-1902 (QSA 4 clasps, KCB, MID). Retired 1909. Appointed Inspector General of Infantry in 1914. KCMG 1917. Colonel-Commandant, Rifle Brigade. Died at Painswick, Glos. 21st March 1930.
1913 - Major-General A.L. Emerson
1918 - General Sir John S. Cowans, GCB, GCMG, MVO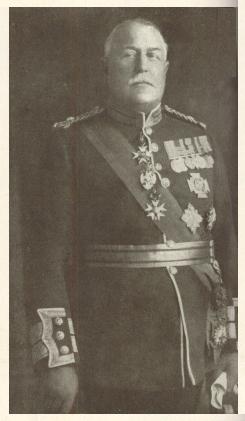 1921 - Lieutenant-General Sir Frederick Shaw, KCB
Born at Normanton, Derbyshire 31st July 1861. In 1879 commissioned 3rd West Yorkshire Militia. 1882 Lieut. Sherwood Foresters. Served Egypt 1882 (medal & star). South Africa (QSA 4 clasps, KSA 2 clasps). 1907 was Lieut-Col. of its 2nd Bn. Commanding 9th Brigade in Portsmouth when War began in 1914. Major-General 1914, wounded twice. Invalided home. Director of Home Defence, C-in-C Ireland 1918, member of the Privy Council, Lieut-General 1919. (KCB, Legion of Honour, White Eagle of Service (2nd class), Wen Ho of China (1st class). Retired 1920. 17th April 1921 appointed Colonel, Gloucestershire Regt.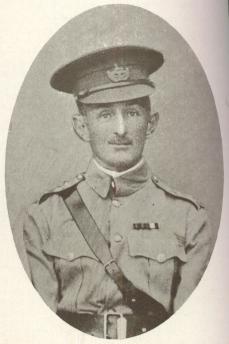 1931 - Brigadier-General Alexander William Pagan, DSO
Born 1878. Commissioned 1899, 61st Regt. Served South Africa. Commanded 28th Regt in World War One. March 1918 commanded 184th Brigade. Commanded No.11 District, Irish Command 1919-22. Colonel 1921. Commanded Depot at Bristol to 1925. School of Musketry, Hythe to 1928. Commanded 10th Infantry Brigade, Jubblepore. (DSO, QSA, KSA, 1914-15 star trio, Order of Leopold (4th class), Belgian War Cross. wounded 5 times, MID 3 times.) Appointed Colonel of Regt, 31st July 1931. In 1939 he was given a TARO commission and was Lieut-Col. of the 8th Bn Glosters. In July 1942 he left the 8th Bn but continued to work with the Home Guard. He died August 1949.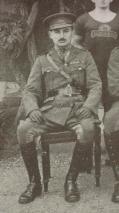 1947 - Lieutenant-General Sir H. Edward de R. Wetherall, KBE, CB, DSO, MC

1954 - Major-General C.E.A. Firth, CB, CBE, DSO - Major General Charles Edward Anson Firth. Born in Madras in 1902, the son of Major E. Firth (69th Punjabis). Commissioned 1923. Died 13th October 1991, aged 89.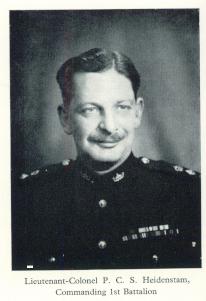 1964 - Brigadier P.C.S. Heidenstam, CBE. Commissioned 1934, 2nd Bn. Adjutant at Bristol Depot 1938. Staff College 1940. Posted to HQ 8th Army, mobile liaison officer to General Montgomery. Served North Africa, Sicily and Italy. 2i/c 2nd Bn in Germany 1945. Instructor at RMC Sandhurst. Rejoined Regt. in 1953. Posted to Malaya, chief of plans to the director of military operations; awarded OBE. CO 1st Bn 1957. Colonel 1959. Posted to War Office, CBE. 1962 CO 159 Infantry Brigade, TA. 1964 Deputy-Director, Personnel Army at Ministry of Defence (A).


1971 - Brigadier A.J.A. Argeno-Jones, OBE

1978 - General Sir Anthony Farrar-Hockley, KCB, DSO, MBE, MC
1984 - Lieutenant-General Sir John Waters, KCB, CBE
1991 - Major-General R.D. Grist, OBE
---