---
THE GLORIOUS GLOSTERS
---
Major Harry Arthur Douglas Bockett-Pugh
Born 4th March 1882.
Second Lieutenant in the Militia 7th May 1902.
Lieutenant - Gloucestershire Regiment - 6th January 1906.
Attached to the 6th battalion King's African Rifles 11th August 1909 to 9th August 1914.
Captain - 22nd January 1912.
Adjutant Special Reserve 3rd Battalion, Gloucestershire Regt. 3rd January 1915 to 6th April 1917.
Major - 13th February 1917.
Commandant Convalescent Depot - 1918.
Infantry Record Office, Hounslow - 1925. (Major and Paymaster)
Retired 30th August 1934, appointed Cashier with Southern Command.
1939 - 1945 - Temporarily employed as 'Cashier'.
Died - 13th November 1948 at Salisbury, aged 66.
Obituary from the Back Badge:
"We also have to report the death of Major H.A.D. Bockett-Pugh who obtained a Regular commission in the Regiment from the 3rd Militia Battalion in May 1902. For a number of years he served with the King's African Rifles and took part in the Somaliland Operations of 1908-10 (Medal). During the First World War, being unfit for active service, he was Adjutant of the 3rd Batt. for some years and then commandant of a Convalescent Depot. He retired from the Regt. in 1919, but was subsequently employed with the R.A.P.C. and was a Cashier at Southern Command up to the end of the recent war."
..........................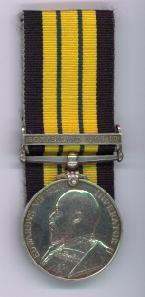 .............................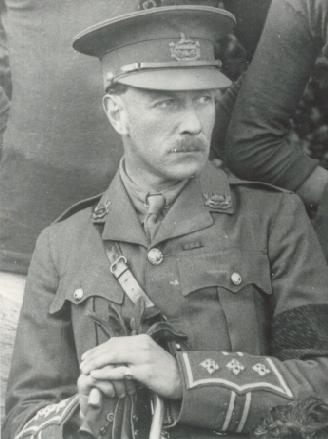 ....................Africa General Service Medal ................ Bockett-Pugh, 3rd Glos. July 1916
.................... clasp 'Somaliland 1908-10'
---