---
GLOUCESTERSHIRE REGIMENT OFFICERS KILLED 1919
---
Captain CYRIL LAWSON COLE - Died 14th March 1919 - 5th Battalion
Lieutenant THOMAS DAVID WILLIAM DENNY, M.M. - Died 6th March 1919 - 3rd Battalion
Aged 28. Son of Thomas Denny, of London. Husband of Elsie, of Bearstead. Buried at Beartsead Churchyard, Kent.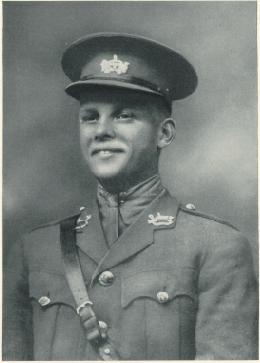 Lieutenant GERALD NOEL GOSLING, M.C. - Killed in action 7th July 1919
1st Battalion Aged 20. Son of Cecil Gosling, of Vocklamarkt, Upper Austria. Served with the British Forces in Archangel, Russia. He was killed when Russian levies mutineered. He is buried in Archangel Allied Cemetery, Russia.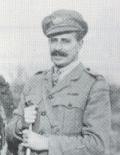 Major ARTHUR McCULLOCH INGLIS, D.S.O. - Died 12th March 1919 - 2nd Battalion
Born 4th July 1884, in India. Educated Cheltenham College. Commissioned 1901 (3rd Wiltshire Regiment) and served at St. Helena guarding Boer prisoners of war. Commissioned into 2nd Glosters 1906. ADC to the Governor of Gambia Colony he was detached to the West Africa Frontier Force. 1916 attached to the new Tank Corps. Awarded the D.S.O. September 1916 for the tank attack at Flers-Courcelette. He was severely wounded by a shell in August 1918 and died at a nursing home in Cheltenham, aged 34 years.
Brigadier-General ALFRED CROWDY LOVETT, C.B. - Died 27th May 1919 - 1st Battalion
Aged 57. Son of James Lovett, of Croydon. Husband of Fannie. Buried at Scarborough Cemetery, Yorkshire.
2nd Lieutenant HOWARD JOHN POPE - Died 4th March 1919 - Glos. Regt.
Aged 29. Son of Alexander Pope, of Redland Bristol. Buried at Bristol (Avon View) Cemetery.
---
Lieutenant REGINALD ALFRED FOTHERGILL - Died 20th July 1920 - 2/5th Battalion
Died of heart failure, 'the result of active service.' Aged 23. Son of Alfred and Lilla Fothergill, of Clifton, Bristol. Buried at Bristol (Greenbank) Cemetery.
Lieutenant C. F. E. MACHON - Died 16th September 1920 - 3rd Battalion
Buried at Bristol (Canford) Cemetery.
---