Afghanistan 1878-80
British Cavalry
9th Lancers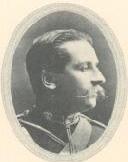 Captain Strange Gould Butson
Killed at Kabul 13th December 1879. Eldest son of Rev. C. Butson and his wife Helen. He was born in 1871 and attended Sandhurst. He was gazetted in 1870. He was shot in the heart while leading a squadron up a hill to charge an enemy force. He was buried at Sherpur.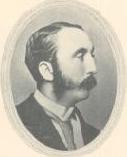 Lieutenant-Colonel Robert Stewart Cleland
Wounded at Killa Kazi, 11th December 1879, died at Murree 7th August 1880. Third son of Samuel Cleland, of Stormont Castle, Co. Down. Born 24th June 1840. From Sandhurst he joined the 7th Dragoon Guards and served during the Indian Mutiny. He exchanged to the 9th Lancers in 1860. His regiment was at Kabul in November 1878. In the action at Killa Kazi he was leading a charge when he was dangerously wounded. His elbow-joint was shattered by a sword-cut and he was shot in the side. He was carried back to Murree where he was nursed, but died on 7th August 1878.
Buried in Murree Old Cemetery - "In loving memory of Robert Stewart Cleland Lt. Colonel IX (Queen's Royal) Lancers who died of wounds recieved when gallantly leading his regiment into action near Cabul on 11th December 1879 Died at Murree August 7th 1880. Erected by his sorrowing mother."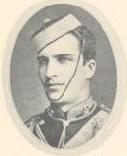 Lieutenant Charles John Rumball Hearsey
Killed at Arghandi, Kabul 11th December 1879. Eldest son of Sir John Hearsey, KCB and Emma Rumball. He was born 7th February 1856 at Sialkot. In 1875 he joined the 9th Lancers and was shot through the heart during a charge to save the guns at Killa Kazi. He was buried at Sherpur.
Memorial at Moravian School, Derbyshire - "Charles John Rumball Hearsey Lieut. 9th Lancers. Born 7th February 1856. Killed in Battle in the Chardeh Valley before Cabul 11th December 1879. This tablet has been erected by his old schoolfellows to record his gallant death.."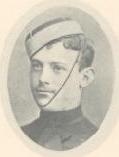 2nd Lieutenant William Percy Ricardo
Killed at Arghandi, Kabul 11th December 1879. Only son of Frederick Ricardo, of London. After 3 years in the Wiltshire Militia he was gazetted to the 9th Lancers in 1878. He was killed while charging with his regiment at Killa Kazi. He was buried at Sherpur.
10th Hussars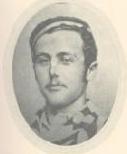 Sub-Lieutenant Francis Hervey Harford
Drowned in the Kabul River 31st March 1879. Second son of William Harford. Born in March 1858. After Sandhurst he was gazetted to the 16th Foot in 1877 and transferred to the 10th Hussars the same year. He was among th 46 members of his regiment who were drowned while trying to cross the Kabul River at Kak-i-Sak.
---
Indian Cavalry
5th Bengal Cavalry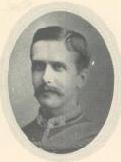 Lieutenant Francis Garden Kinloch
Killed between Chapri and Manduri 29th September 1879. Third son of Colonel Grant Kinloch, of Forfarshire, and Agnes. He was born in 1852 and joined the Highland Light Infantry Militia in 1872. He was gazetted to the Gordon Highlanders in 1874. He joined the Bengal Staff Corps and was posted to the 5th Cavalry in 1877. He was ambushed by tribesmen in the Kuram Valley and killed. He was buried at Thal the next day.
13th Bengal Lancers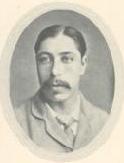 Lieutenant Gordon Hugh Lumsden
Murdered at Kuram Valley 19th February 1880. Younger son of Captain J. Lumsden (who was killed at Lucknow during the Mutiny). He was born 2nd February 1857 and trained for the Indian Civil Service. He joined the Bengal Staff Corps and was posted to the 13th Bengal Lancers in 1880. He was murdered in his tent by a native thief.
14th Bengal Lancers
Lieutenant Oswald Eric Forbes
killed at Arghandi, Kabul 11th December 1879. On 11th December 1879 he was ordered to escort 4 guns of the Royal Horse Artillery along the Ghazni road, with 2 squadrons of 9th Lancers and one of 14th Bengal Lancers. When the guns got stuck in difficult ground the enemy natives attacked. He was wounded and took refuge at the guns, when they had to be abandoned he could not move. Lieutenant Hardy of the RHA, refused to leave him and stood over him with his revolver in hand. Both men were cut down.
Jemadar Gopal Sing
Wounded at Kabul, 14th December 1879. died of wounds. Awarded the Indian Order of Merit, 3rd Class.
Corps of Guides Cavalry, Punjab Frontier Force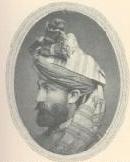 Major Wigram Battye
Killed at Fatehabad 2nd Aprl 1879. Eighth son of George Battye, Bengal Civil Service, and brother of Lieut. Quintin Battye killed at Delhi in June 1857. He was born in Kensington, London on 13th May 1842. He was commissioned in 1858 and in 1863 joined the Corps of Guides. He was shot during the Umbleyla war in 1863 and was not expected to live. He rejoined the Corps in 1865 but was extended furlough. When the Franco-Prussian War broke out in 1870 he joined the the Prussian forces as a non-combatant, receiving a German war medal. He rejoined his regiment in 1872. In an engagement at Fatehabad he was shot in the side leading a charge. "His men begged him to stop and have it attended to, but he refused and continued to ride on, the blood pouring from his body." In his despatch Sir Sam Browne wrote: 'Of Major Wigram Battye it is very bitter for me to speak. The Viceroy is aware of the noble end of this most gallant officer, and it is of some consolation to me in mourning over his loss that he hdied, as he would have wished, at the head of his gallant Guides.'
His grave became a sacred site to his men - 'There is a very sacred spot at Jalalabad where rest the remains of Wigram Battye, a hero whose praises fill every mouth. I lately overtook a Sepoy of the Guides proceeding to the grave to water the flowers with which the affection of his devoted comrades and soldiers has embellished it. 'The whole regiment,' said the Sepoy 'weep for Battye. The regiment would have died to a man rather than harm should befall Battye.' Later, at the desire of his men, his body was moved to the Guides station at Mardan.
Memorial - "Sacred to the memory of Wigram Battye Major in the 'Queen's Own' Corps of Guides born 13th May 1842 died in the discharge of duty near Futtehbad Afghanistan 2nd April 1879. admired for his soldier-like and loved for his amiable qualities by all who knew him."
Memorial at St. Leonards Church, Chelsea - "Quintin and Wigram, sons of the late George Wynyard Battye, Bengal Civil Service, who fell fighting for their country. Quintin, when 2nd in command of the Corps of Guides, was mortally wounded before Delhi on 9 June 1857 and died the following day in his 26th year. Wigram was killed while leading the Guides Cavalry at Fattehaad in Afghanistan on 2 April 1879 in his 37th year."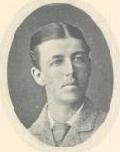 Lieutenant Walter Richard Pollock Hamilton, V.C.
Killed at Kabul 3rd September 1878. Fourth son of Alexander and Emma Hamilton, of Instigoe, Ireland. He was born 18th August 1856. He was gazetted to the 70th Regt. in 1874. He then transferred to the Corps of Guides. At Futtehbad he led the Guides in a charge after his close friend, Major Battye, was killed and was awarded the Victoria Cross. He was selected to command the 75 men of the Corps of Guides who accompanied the British Embassy to Kabul. He was killed during the attack on the embassy in Kabul, 3rd September 1878.

Jemadar Jewand Sing - Killed at Kabul 3rd September 1878
3rd Bombay Light Cavalry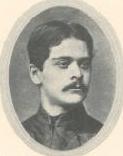 Lieutenant William Charles Owen
Killed at Maiwand 27th July 1880. Only son of William Owen, Bengal Police. He was born 11th June 1848. From Sandhurst he was gazetted to the 3rd King's Own Hussars in 1871. In 1878 he joined the Bombay Staff Corps and was posted to the 3rd Light Cavalry. He was shot dead while charging the enemy.
Ressaidar Shaik Karim Baksh - Killed at Kandahar 1st September 1880
Poona Horse
Ressaidar Goodfran Khan - Killed at Deh Khojah 16th August 1880
3rd Sind Horse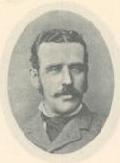 Major William Reynolds
Killed in Kushk-i-Nakhud 26th February 1879. Eldest son of Major William Reynolds, Bombay Invalid Dept. He was born 31st October 1841 and joined the 1st Bombay Grenadiers in 1859. In 1863 he transferred to the 3rd Sind Horse. During the withdrawl from Kandahar the regiment was part of the rear-guard. At the village of Kushk-i-Nakhud he was shot in the side but still led a charge. During the charge his horse stumbled and he was thrown to the ground, where he was killed. He was buried at Kandahar.
---